Analyst, Financial Regulatory Reporting (m/f) - Job based in Luxembourg
Company: 
Deloitte Luxembourg
Job Function: 
Risk Advisory
Your future team
Our Risk Advisory team is specialized in a wide range of risk management services for financial institutions. One of the key topic financial institutions are facing is related to the aggregation and quality of financial and risk data (e.g. completeness, integrity, consistency, etc.). This is particularly true as it represents a critical component for the sound production of financial and risk reporting to both internal (e.g. management, etc.) and external stakeholders (e.g. regulators, etc.). In this context, we work in close collaboration with our clients to provide them with tailored solutions to help them review, design or implement adequate frameworks for the production and delivery of their financial and risk reporting.
Your next challenge
Develop a sound knowledge of financial and risk data relevant for a financial inistitution.

Develop a sound understanding of expectations, challenges and objectives of clients' stakeholders involved in reporting production processes.

Design processes to adequately compile financial and risk data.

Treat and compile financial and risk data to produce clients' Key Performance & Risk Indicators (KPIs & KRIs).

Identify and perform key controls and checks to ensure consistency and correctness of reported figures.

Conduct analytical reviews to assess and explain monthly / quarterly evolutions of key figures and indicators.

Prepare executive summary reports & slide decks to present main results (KPIs & KRIs, variations, trends, etc.) to clients' management and/or other stakeholders.

Design, implement, improve and optimize sound and robust processes for the production of financial and risk reporting.

Perform independent quality reviews of financial and risk reporting produced by financial institutions.
Your skills
Have a Master's degree in business administration, finance, economics or engineering

Ability to work autonomously as well as part of a team with a result-driven attitude

Excellent analytical, interpersonal and communication skills

Strong command of Excel, Word and PowerPoint, knowledge of VBA, Matlab, Python is a plus

Good knowledge of the CRR/CRD IV regulatory framework

Understanding of financial and prudential reporting requirements for banks and investment firms is an asset (e.g. FINREP, COREP, LIQREP, etc.)

User experience of third-party vendor regulatory reporting software for banks is an asset

Fluency in English and French
We want to hear from you! Join us and…
Work with recognized experts and be part of a dynamic team delivering cutting-edge solutions to our clients

Team up with dynamic and energetic professionals within a challenging and knowledge-sharing environment

Develop your competencies with a tailor-made training plan

Benefit from a complementary health insurance, conciergerie services, car leasing possibilities and much more…
What impact will you make?
Every day, your work will make an impact that matters, while you thrive in a dynamic culture of inclusion, collaboration and high performance. As the undisputed leader in professional services, Deloitte is where you'll find unrivaled opportunities to succeed and realize your full potential.
One of our firm-wide priorities is to deliver a globally uniform level of quality in our services so that our clients experience a consistent, exceptional Deloitte. To achieve this, global standards have been developed that define the most critical capabilities required by client service professionals across the globe. These help our professionals understand what is expected from them and to focus on their personal development. Please click here to discover the standards for this role.
Get to know more about Deloitte; Facebook page, LinkedIn page or website
With  more than 120 partners and 2,300 employees, Deloitte Luxembourg is one of the Grand Duchy's largest, strongest and oldest professional services firms. For 70 years, our talented teams have been serving clients in various industries delivering high added-value offerings to national and international clients in audit and assurance, consulting, financial advisory, risk advisory, tax, and related services. Deloitte Luxembourg is part of the global Deloitte network.
Join us in enabling a diverse and inclusive environment for all!
Diversity and inclusion bring great value to our profession and community, and build our ability to deliver truly differentiated solutions and experiences to our clients. Deloitte is committed to creating and supporting a culture of inclusion that empowers all of our people to be at their best on both a personal and professional level.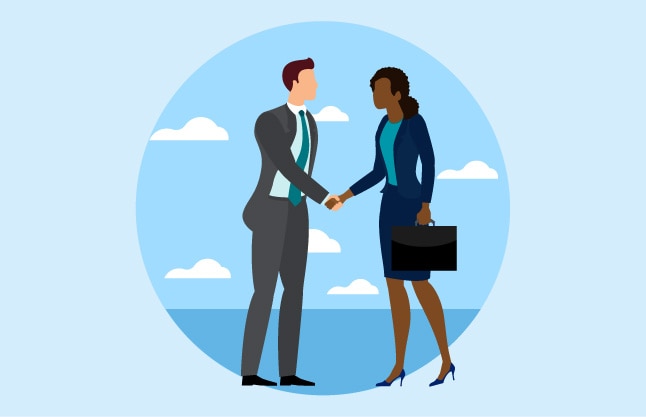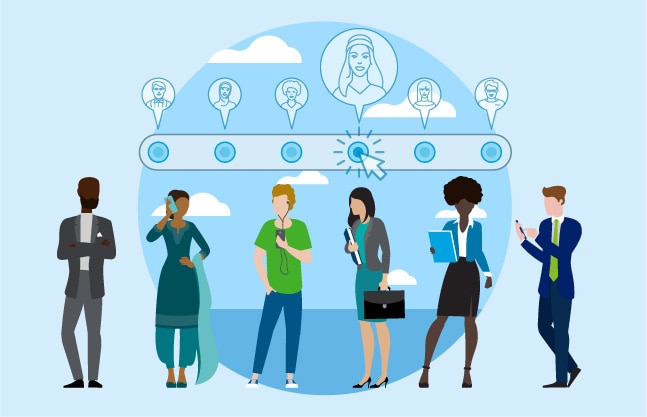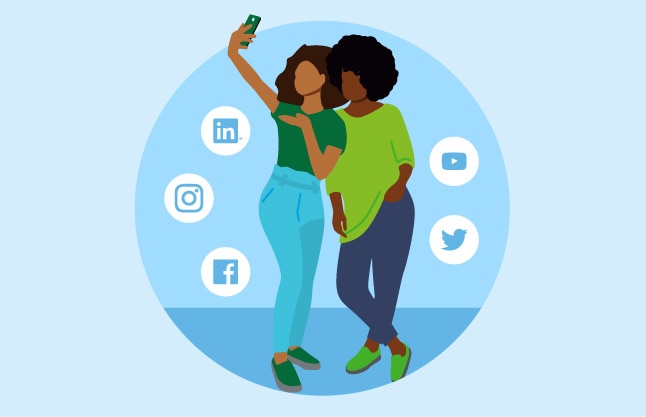 Ready, steady, interview!
Preparation is key to success! Here, we share a few tips and tricks to help you feel and look your most confident.
First impressions count!
Your recruitment process
We know waiting to hear back can be torture! Take a breath and familiarize yourself with our classic recruitment procedures.
Trust in the process