Data Science Manager / Senior Manager (m/f) - Job based in Luxembourg
Company: 
Deloitte Luxembourg
Job Function: 
Technology & Cyber Security
Seniority: 
Manager levels
Your future team:
Our Artificial Intelligence and Data (AI&D) team is responsible for transforming data into actionable insights for our clients. We use our extensive industry knowledge to address any data and analytics need across all business functions. We help them predict, plan, and adapt their business strategies to meet real-time challenges and confidently help navigate past whatever obstacles come their way. 
The AI&D team focus on three main disciplines: Data Management, Data Visualization and Data Science. The teams work in close collaboration with each other and other service lines to tackle all kinds of data and analytics business challenges. 
As a Data Science Manager/Senior Manager, you help companies to perform better by making smart use of the large amounts of data they have. You are able to bridge the gap between client demand, business problem and analytical methodologies such as classification, optimisation and prediction. You then translate your analytical insights into clear, fact-based advice and guide your clients through the change process. 
 
Your next challenge:
Working with clients to support the development of structured analytics strategies and understanding their business challenges in the light of bespoke analytics solutions

Participating in the design and implementation of analytics solutions considering both theoretical and practical aspects of the possible approaches under a variety of technical, business and time constraints

Collaborating with the team to ensure a transition from the strategic phase of analytics projects into delivery

Keeping your analytical and technical skills up-to-date and sharing your knowledge with the Data Science team to facilitate their professional growth

Communicating your technical findings, models, and insights to various audiences, from Top Management to technical teams, within the firm and at our clients

Supporting with go-to-market offerings, proposals, articles and growing the AI&D practice
Your role as a leader:
At Deloitte we believe in the importance of leadership at all levels. Managers accross our organization:
Develop high-performing people and teams through challenging and meaningful opportunities

Deliver exceptional client service, being accountable for the delivery of data assignments 

Lead by example and establish confident relationships

Understand key objectives for clients and Deloitte; align people to objectives and set underlying priorities and direction

Build eminence on data topics and sustain our position as leader in this field
Your skills:
Minimum 6 years of proven and relevant analytical experience with business applications, for example in one of the following areas: finance, customer intelligence, risk, operations research

A Master's Degree, preferably in Econometrics, Mathematics, Engineering, Business Administration, Data Science or Artificial Intelligence

Strong problem solving, analytical, presentation and communication skills

Proven experience in analytics project management and customer account management

Comfortable with client facing duties, ability to trigger business opportunities through creative workshops

A proven record in managing multidisciplinary teams

Knowledge of and a proven experience with econometric modeling techniques, time series, data mining algorithms, optimization techniques and statistics

Experience with programming. You have worked with languages such as SAS, Python and R, and are able to challenge and optimize existing programs

Exposure to data visualization tools (Tableau, Power BI, Qliksense, etc.)

Knowledge/experiences or certifications in AWS, Azure or Google Cloud Services will be considered as a plus

Ability to collaborate virtually with team members and clients

Fluency in English. French and/or German will be considered as an asset
We want to hear from you! Join us and...
Expand your network in the Luxembourgish and international market

Work with recognized experts and be part of a dynamic team delivering cutting-edge solutions to our clients




Team up with dynamic and energetic professionals within a challenging and knowledge-sharing environment 

Enjoy and promote diversity in our multicultural teams
What impact will you make?
Every day, your work will make an impact that matters, while you thrive in a dynamic culture of inclusion, collaboration and high performance. Deloitte is where you will find unrivalled opportunities to succeed and realize your full potential. Our global standards enable us to deliver consistent, exceptional services across the globe, whilst continuously developing our Talents.
Get to know more about Deloitte; Facebook page, LinkedIn page or website.
With  more than 120 partners and 2,300 employees, Deloitte Luxembourg is one of the Grand Duchy's largest, strongest and oldest professional services firms. For 70 years, our talented teams have been serving clients in various industries delivering high added-value offerings to national and international clients in audit and assurance, consulting, financial advisory, risk advisory, tax, and related services. Deloitte Luxembourg is part of the global Deloitte network.
Join us in enabling a diverse and inclusive environment for all!
Diversity and inclusion bring great value to our profession and community, and build our ability to deliver truly differentiated solutions and experiences to our clients. Deloitte is committed to creating and supporting a culture of inclusion that empowers all of our people to be at their best on both a personal and professional level. LIDNI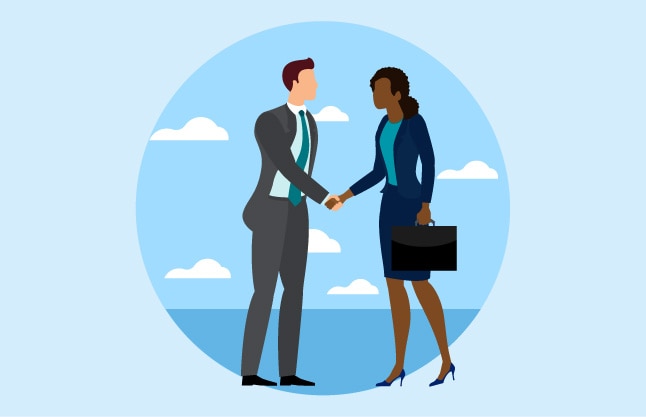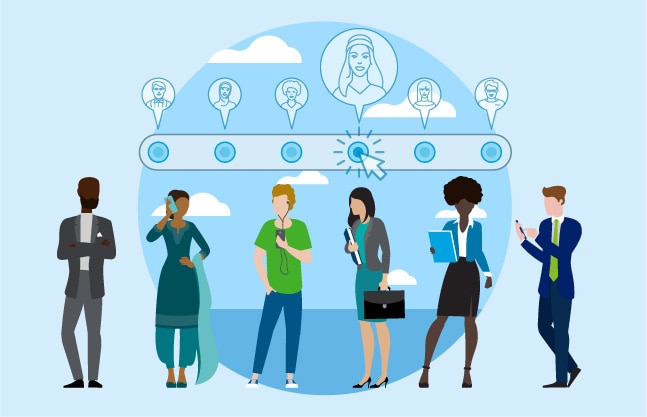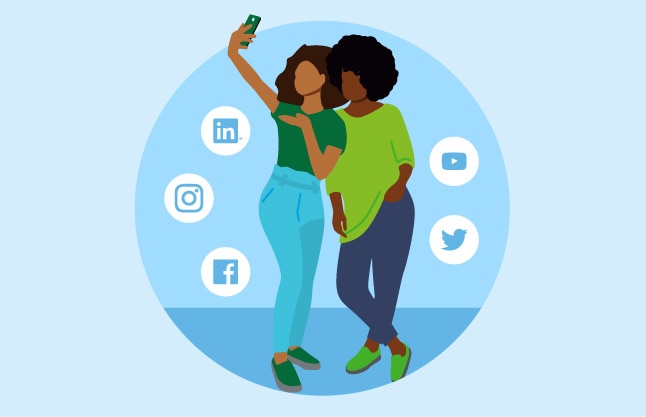 Ready, steady, interview!
Preparation is key to success! Here, we share a few tips and tricks to help you feel and look your most confident.
First impressions count!
Your recruitment process
We know waiting to hear back can be torture! Take a breath and familiarize yourself with our classic recruitment procedures.
Trust in the process