Digital Factory - Senior Developer and DevOps Engineer
Company: 
Deloitte Luxembourg
Job Function: 
Technology & Cyber Security
Seniority: 
Manager levels
Your future team
Deloitte is the leader in the delivery of solutions and managed services to the financial services, mostly but not exclusively in the investment management industry. The future of our services relies on state-of-the-art digital technologies as well as on the people who lead their creation. Our Digital Factory teams, composed of a balanced mix of business professionals and technology experts, build digital assets and solutions, in an agile way through industrialized processes and tools. Our professionals help anticipate change, unlock the full potential of technology, extract strategic insights from data, and create new value for our clients through digital technologies. To support the fast growth of our activities, we are looking for individuals who are as passionate about business and technology as we are and committed to create new and innovative digital solutions together with us !
Your next challenge
In this context, we are looking for a DevOps Engineer with sound development capacities and experience. You will be working with our IT Operations and other DevOps Engineers to implement, manage, improve, secure and maintain our DevOps engineering processes and principles : 
•    Apply standards and best practices
•    Coach and support delivery teams
•    Build, Automate and operate CI/CD Pipelines
•    Deploy Infrastructure as Code (IaC) principles
•    Help in development in rush time period
Your technology environment
•    Data intensive application, dealing with APIs and heavy data processing. 
•    The main technologies used being C# / .Net Core and SQL Server.
•    Innovative user interfaces based on technologies like ReactJS (e.g. Redux, Saga, etc.), Angular and/or others.
•    Azure Data Platform (Databricks, Data Lake, Power BI, Azure SQL)
•    Azure Services (Service Bus, App Services, Redis, AKS, NetApp)
•    Azure DevOps (Pipelines, Repos)
•    Orchestration (Kubernetes)
•    Container (Docker)
•    Source code control (Git)
Your skills
•    Hold a Degree in Computer Science or other relevant field
•    Have at least 5 to 8 years of experience
•    Experience in .Net Core docker based development
•    Experience in DevOps and Agile methodology
•    Experience with automation, Infrastructure as Code, configuration management and deployment scripting using
•    Experience with source code control and build tools, such as for instance GitHub, GIT, Jenkins, etc.
•    Experience in management of CI/CD pipelines (Azure DevOps)
•    Containers knowledge through Docker/Kubernetes
•    Hands-on experience on above mentioned technology environment
•    Be keen to learn new technologies and the business world
•    Have a collaborative mind-set, enjoy sharing knowledge and succeed as a team
•    Have exceptional communication skills with the ability to develop strong client relationships
•    Have strong analytical and organisational skills
•    Be fluent in English, French is considered an asset
Join us and...
•    Further develop your competencies with a tailor-made training plan, exploiting our induction program.
•    Work alongside recognized experts.
•    Enjoy and promote diversity in our multicultural teams.
•    Boost and steer your career with internal mobility.
What impact will you make?
Every day, your work will make an impact that matters, while you thrive in a dynamic culture of inclusion, collaboration and high performance. Deloitte is where you will find unrivalled opportunities to succeed and realize your full potential.
Our global standards enable us to deliver consistent, exceptional services across the globe, whilst continuously developing our Talents. Click here to discover what is expected from you in this role. 
Get to know more about Deloitte; Facebook page, LinkedIn page or website.
Deloitte Luxembourg, with around 2,300 employees and with more than 77 nationalities, is a member of Deloitte Touche Tohmatsu Limited, one of the world's leading professional services firms in audit, tax, financial advisory and consulting. Every day our multidisciplinary teams work together to offer innovative solutions to our clients' complex issues. At the heart of Europe, Luxembourg is a cosmopolitan economic center. The thriving diverse cultural life, the many sporting activities and its vast open spaces make Luxembourg unique and a great place to live.
Join us in enabling a diverse and inclusive environment for all!
Diversity and inclusion bring great value to our profession and community, and build our ability to deliver truly differentiated solutions and experiences to our clients. Deloitte is committed to creating and supporting a culture of inclusion that empowers all of our people to be at their best on both a personal and professional level.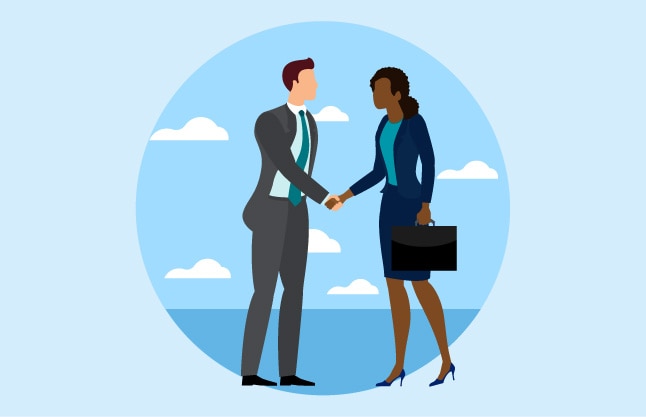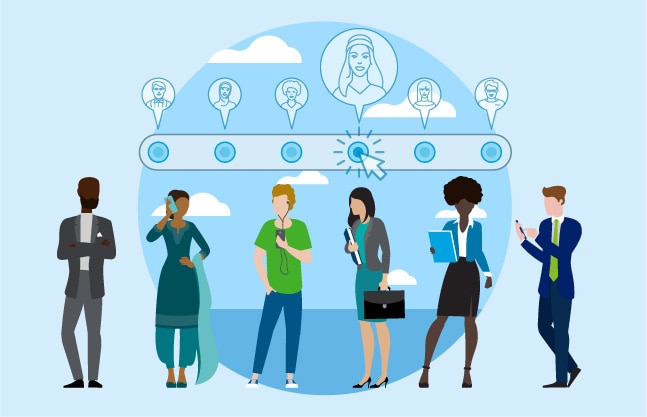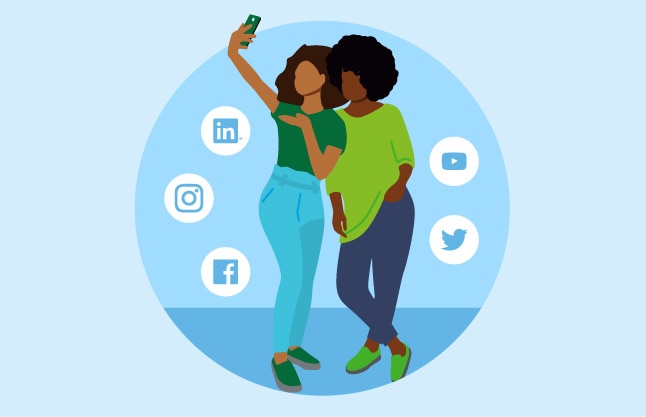 Ready, steady, interview!
Preparation is key to success! Here, we share a few tips and tricks to help you feel and look your most confident.
First impressions count!
Your recruitment process
We know waiting to hear back can be torture! Take a breath and familiarize yourself with our classic recruitment procedures.
Trust in the process