Financial Planning & Analysis (FP&A) Consultant / Senior Consultant (m/f) - Job based in Luxembourg
Company: 
Deloitte Luxembourg
Job Function: 
Financial Advisory Services
Your future team
Join our growing CFO Advisory team and help us providing our clients with cutting-edge solutions, innovative ideas and solutions to grow their business in a scalable, sustainable and profitable manner!

Our clients are Chief Executives of companies active in various sectors (e.g. Banks, Investment Managers, Asset servicers, Corporates in Services & Industrial sector, etc.), based in Luxembourg or abroad.

We provide customised support around Strategy, Business Planning, Financial Planning and analytical modelling, Treasury & Cash management, Finance Target Operating Models, Finance Transformation & Digitalization, Process Review & Optimization, Project management support, Financial Expertise on various matters, or even operational support.
 
Your next challenge
Identifying  relevant data to better plan, steer and control the subject business, then gathering, cross-checking financial, operational and contextual information to critically assess the performance and identify ways to improve it

Observing, assimilating, analyzing all available data & KPIs, formulating hypothesis, identifying patterns and business or cost drivers, interpreting figures to build a holistic diagnostic and insightful analysis

Performing rigorous and documented research to identify potential value creating opportunities, reviewing business case of strategic initiatives, investments or new products launch

Proposing and deploying enhancements of FP&A models in relation to internal costs and revenue allocation, new KPIs and decision-oriented reports

Building forecasting models, performing scenario analysis, designing financial models (activity-based costing/pricing, cost & revenue allocation, transfer pricing and FTP, cash-flows patterns, Net Present Value of projects or strategic initiatives…)

Challenging in a constructive ways the existing processes, organization and tools, translating observations into proposal, actions plan and business requirements (BRD). Supporting the effort to design, implement and/or reconfigure FP&A target operating model of our clients

Proposing where possible sounding, business-oriented and realistic recommendations for mitigating actions in case of adverse performance deviations (vs. budget, or business plan)

Framing, planning, sharing, coordinating and monitoring action plan. Managing own work against project plan to ensure a better client experience

Providing our clients with operational support when needed on FP&A activities, budgeting process, or other Business controlling & partnering activities

Participating to our practice development through personal investment in own training, new service offer design, preparation of commercial proposals to our prospects & client, support internal and external promotion of our value proposition.
Your skills
Hold a Master's degree in Business Administration, Economics or Engineering with a specialization in Finance, being a Chartered Financial Analyst (equivalent academic cursus or CFA candidate) would be a strong asset

At least 3-5 years of professional experience in Consulting, Audit or Corporate Finance areas. Exposure on FP&A or Financial Control, modelling, budgeting, forecasting, and reporting activities. Good understanding of the usual financial performance indicators (CTI, ROE, EBITDA) and their underlying drivers

Ability to identify actions needed to achieve objectives (result orientation) and previous experience in managing projects. Previous exposure on agile methodologies (SCRUM) would be considered an asset

Attention to quality and timing, autonomy to adapt own effort and propose more support in a proactive manner. Have a strong team spirit, eager to learn, and with a "can-do" attitude. Excellent written & verbal communication skills

Excellent command of PowerPoint, presentation techniques and design best practice (ability to illustrate complexity in a smart and structured way)

Excellent command of Excel (modelling, complex formulas, pivot tables) and ideally have knowledge working with databases (e.g. Access, MySQL, SQL Server, Oracle). Knowledge of VBA, Python, R, C# or other language is a plus

Previous experience in the use of market-leading Financial Planning & Analytics solutions such as IBM Planning Analytics (TM1), Anaplan, BOARD, Oracle, CCH Tagetik, SAS, Jedox, Workday, and experience in implementing such platform considered a strong advantage.

Fluent in English with a good level of French. Any another language would be considered an asset. Internationally mobility (when conditions allow it)
We want to hear from you! Join us and…
Develop your competencies with a tailor-made training plan

Benefit from a complementary health insurance, conciergerie services, car leasing possibilities and much more…

Profit from our Global network for career opportunities

Enjoy and promote diversity in our multicultural teams
What impact will you make?
Every day, your work will make an impact that matters, while you thrive in a dynamic culture of inclusion, collaboration and high performance. Deloitte is where you will find unrivalled opportunities to succeed and realize your full potential.
Our global standards enable us to deliver consistent, exceptional services across the globe, whilst continuously developing our Talents. Click here to discover what is expected from you in this role. 
Get to know more about Deloitte; Facebook page, LinkedIn page or website.
With more than 120 partners and 2,300 employees, Deloitte Luxembourg is one of the Grand Duchy's largest, strongest and oldest professional services firms. For 70 years, our talented teams have been serving clients in various industries delivering high added-value offerings to national and international clients in audit and assurance, consulting, financial advisory, risk advisory, tax, and related services. Deloitte Luxembourg is part of the global Deloitte network.
Join us in enabling a diverse and inclusive environment for all!
Diversity and inclusion bring great value to our profession and community, and build our ability to deliver truly differentiated solutions and experiences to our clients. Deloitte is committed to creating and supporting a culture of inclusion that empowers all of our people to be at their best on both a personal and professional level.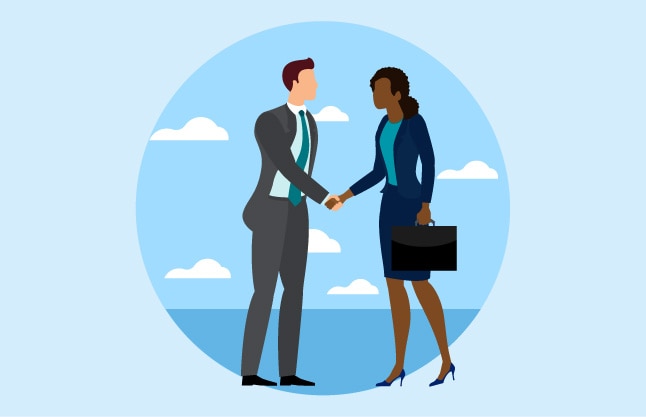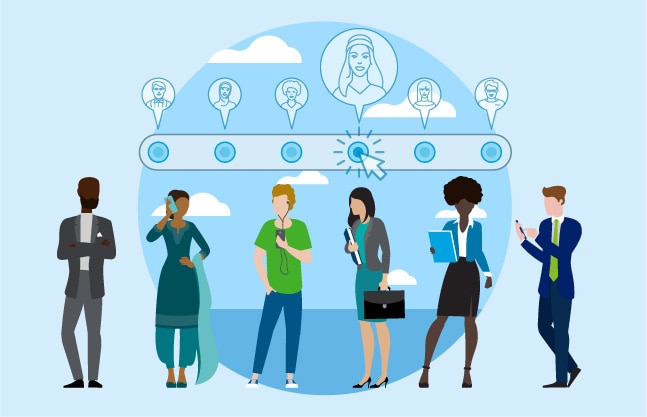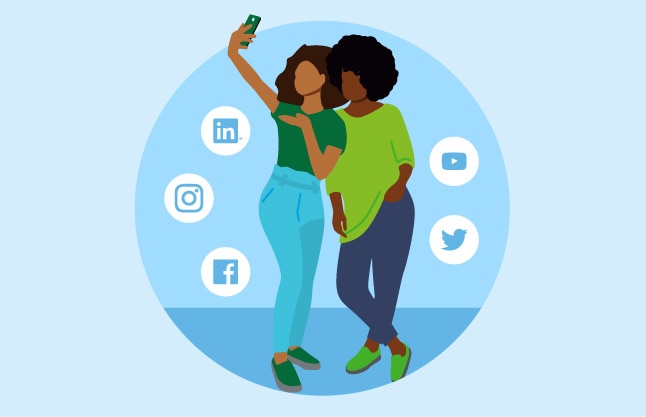 Ready, steady, interview!
Preparation is key to success! Here, we share a few tips and tricks to help you feel and look your most confident.
First impressions count!
Your recruitment process
We know waiting to hear back can be torture! Take a breath and familiarize yourself with our classic recruitment procedures.
Trust in the process