Forensik und Finanzkriminalität Manager
Company: 
Deloitte Luxembourg
Job Function: 
Financial Advisory Services
Seniority: 
Manager levels
Ihr zukünftiges Team
Unser Team Forensic & Financial Crime bietet großen Finanzinstituten, öffentlichen Einrichtungen und globalen Organisationen maßgeschneiderte Lösungen, sowohl in technischer als auch in organisatorischer Hinsicht und setzt dabei auf die verschiedenen Stärken unseres Unternehmens. 
Unser Dienstleistungsangebot umfasst unter anderem die Prävention von Geldwäsche und Terrorismusfinanzierung, Due Diligence und Vor-Ort Due Diligence, Open Source Intelligence, Reputationsprüfung, Corporate  Intelligence, Implementierung von KYC-Screening-Tools, FATCA/CRS, usw. Zusätzlich zu unseren Beratungsdiensten entwickeln wir auch unsere eigenen KYC/AML-Lösungen und bieten sie als Dienstleistung auf globaler Ebene an.
Sie werden in einem vielfältigen, intellektuell herausfordernden und finanziell lohnenden Arbeitsumfeld arbeiten und erfolgreich sein, während Sie von den besten Schulungen profitieren, um in Ihrer Karriere aufsteigen zu können. Alle unsere Mitarbeiter profitieren auch von flexiblen Arbeitsregelungen.
Ihre nächste Herausforderung
Erstellen oder Reviewen von Compliance-Kontrollen und regulatorischen Rahmenbedingungen

Hand in Hand-Arbeiten mit dem Team und mit den Kunden

Planung und Durchführung von KYC/AML-Untersuchungen und Due Diligence

Unterstützung unserer Kunden bei der Auswahl, Implementierung (einschließlich Kalibrierung, Feinabstimmung, Tests usw.) und Bewertung von AML/CTF/Fraud Detection-Tools unter Nutzung unserer bewährten Deloitte-Methodik

Suche nach innovativen Wegen, um Mehrwert zu schaffen, z.B. durch führende Markttechnologie und/oder Datenquellen

Beitrag zur Entwicklung, zum Aufbau und zum Support der eigenen AML/CTF-Services und -Lösungen von Deloitte

Sammeln und Analysieren von Daten in Bezug auf Muster von Fehlverhalten oder Betrug unter Verwendung der Datenmanagementfunktionen von Deloitte

Entwicklung Ihres Wissens in OSINT (Open Source INTelligence) unter Verwendung öffentlicher Aufzeichnungen über natürliche oder juristische Personen

Verständnis der Mechanik verschiedener Analysen zur Unterstützung von Aufdeckungs- und Präventionsinitiativen, die auf verschiedene Typologien für Finanzkriminalität abzielen

Übernehmen Sie die Führung bei Initiativen und Projekten und nutzen Sie Ihre Projektmanagementfähigkeiten

Organisation/Teilnahme an den Marketing- und Vertriebsströmen, Unterstützung unseres "Go-to-Market"-Prozesses

Verfassen von Angeboten, Teilnahme an Pre-Sales-Meetings und Promotion unserer Serviceangebote

Teilnahme an der Schulung von Nachwuchs-Führungskräften
Ihre Fähigkeiten
Master-Abschluss in Management, Finanzen, Recht oder IT

5 bis 8 Jahre Erfahrung in ähnlicher Position (z.B. bei einem der Big4), mit Projekterfahrung

Ausgeprägte analytische und organisatorische Fähigkeiten

Fundierte Kenntnisse und Interesse an AML/CTF-Regulierungsrahmen und Marktpraxis

proaktive und dynamische Arbeitsweise, detail- und kundenorientierter Ansatz

Appetit auf Unternehmertum und Autonomie bei der Entwicklung neuer Dienstleistungen

Interesse an der FinTech/RegTech-Welt im Zusammenhang mit der Unterstützung von Innovationen zur Lösung von Problemen, mit denen unsere Kunden konfrontiert sind

Fähigkeit, solide Arbeitsbeziehungen zu Teams und Kunden aufzubauen

Fließend in Deutsch und Englisch; jede zusätzliche Sprache wird als Vorteil betrachtet.
We want to hear from you! Join us and ...
Benefit from comprehensive and tailor made training plan (technical, soft skills, certifications and on the job)

Step up in your career thanks to our remarkable client portfolio

Challenge yourself in an international context through various client assignments

Work alongside recognized experts

Enjoy and promote diversity in our multicultural teams
What impact will you make?


Every day, your work will make an impact that matters, while you thrive in a dynamic culture of inclusion, collaboration and high performance. Deloitte is where you will find unrivalled opportunities to succeed and realize your full potential.

Our global standards enable us to deliver consistent, exceptional services across the globe, whilst continuously developing our Talents. Click here to discover what is expected from you in this role.

Get to know more about Deloitte; Facebook page, LinkedIn page (#DeloitteLU) or website.

Deloitte Luxembourg, with around 2,300 employees and with more than 77 nationalities, is a member of Deloitte Touche Tohmatsu Limited, one of the world's leading professional services firms in audit, tax, financial advisory and consulting. Every day our multidisciplinary teams work together to offer innovative solutions to our clients' complex issues. At the heart of Europe, Luxembourg is a cosmopolitan economic center. The thriving diverse cultural life, the many sporting activities and its vast open spaces make Luxembourg unique and a great place to live.

 
Join us in enabling a diverse and inclusive environment for all!


Diversity and inclusion bring great value to our profession and community, and build our ability to deliver truly differentiated solutions and experiences to our clients. Deloitte is committed to creating and supporting a culture of inclusion that empowers all of our people to be at their best on both a personal and professional level.
#LI-MB1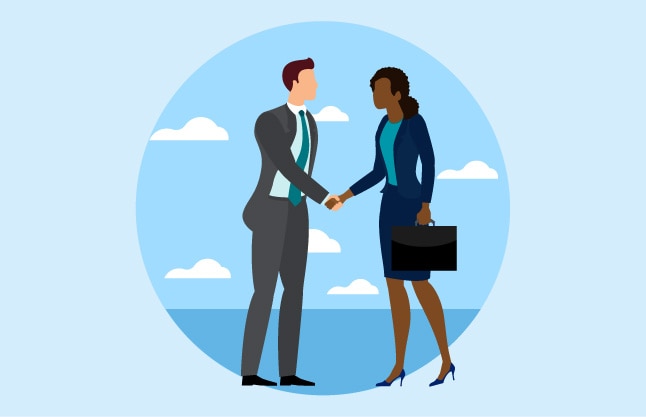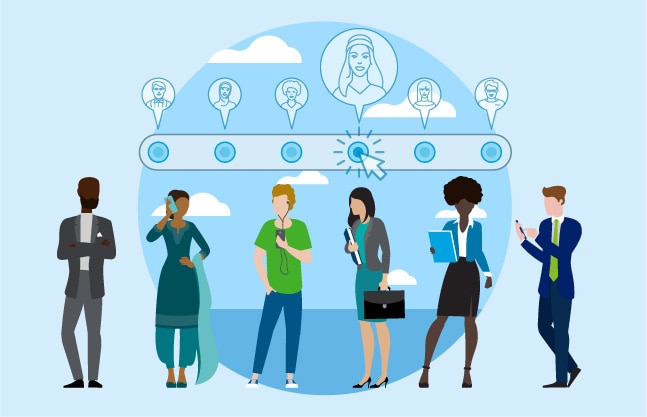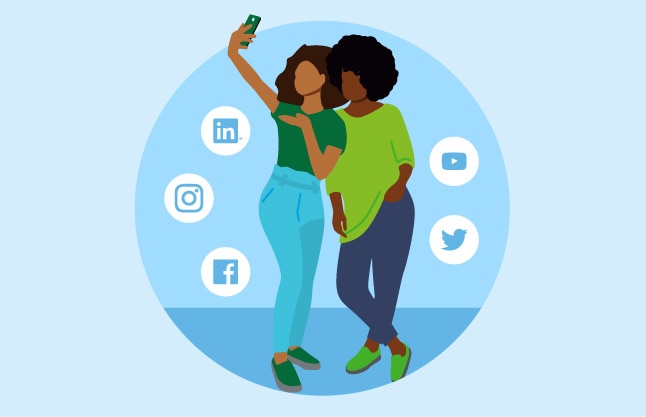 Ready, steady, interview!
Preparation is key to success! Here, we share a few tips and tricks to help you feel and look your most confident.
First impressions count!
Your recruitment process
We know waiting to hear back can be torture! Take a breath and familiarize yourself with our classic recruitment procedures.
Trust in the process