Fund Factsheet Reporting - Consultant /Senior Consultant (m/f) - Job based in Luxembourg
Company: 
Deloitte Luxembourg
Job Function: 
Investment Management & Regulatory
We serve the investment fund industry by helping asset managers to distribute their funds across the globe. Document and data management are a crucial element of our service offering, in particular those relating to marketing reporting, i.e. fund factsheets and ESG reporting. We are looking for a new Fund Factsheet Reporting Senior Consultant that will work alongside our experts across the fund value chain.
You will have the opportunity to:
Bring into play your fund industry expertise to support the clients' operating model (stakeholders, delegates & service providers, and technology)

Develop a sound knowledge of clients' financial instruments, i.e. fund products, fund types, asset classes (equities, fixed income, multi-asset, alternative, sustainability) and characteristics

Be in charge of the operations, client relationship management and coordination of change requests

Contribute to the development of ESG factsheets and sustainibility reporting standards, and the compilation of ESG ratings and rankings
Operations:
Run monthly reporting production workflows and execute quality checks on the produced factsheets and ESG reports

In case of issues, coordinate the analysis of the root cause and the implementation of the resolution plan
Client Relationship Management:
Manage daily contacts with clients to report progress, prioritize requests, and arrange execution plan

Prepare monthly status reports to share production end results and statistics, and quarterly executive summary to present service performance indicators (KPIs, variations, trends, etc.) to clients' management and/or other stakeholders.
Change requests and ad-hoc projects:
Liaise with our Regulatory team to anticipate any new regulation that may impact t

he fund

factsheets and ESG reporting

Implement any required changes to the reports' templates and disclosures with the clients and development teams
Your skills 
Hold a Master degree in Finance, Business Engineering, Business Administration

Have a minimum of 3 years of experience in the investment fund industry and in a client-facing role. Any experience with Fund Factsheets production or Fund Registration services or Regulatory Reporting activities is considered as a strong asset

Strong interest in finance, investments, asset management or other financial services related field, including ESG reporting and sustainibility standards

Experience working with business operations teams

Demonstrate a client-oriented mindset with the ability to work under pressure and to meet tight deadlines

Possess numerical, analytical and problem resolution skills and own pragmatic mind-set

Proactive and self-sufficient, able to multitask, work under pressure to meet tight deadlines

Are at ease with Ms Office tools (Excel, Access, PowerPoint)

Have an excellent command of technology: VBA and Excel as standard knowledge, SQL and relational databases as a plus

Are considered as an excellent communicator (written and verbal) with the ability to maintain open communication with the clients and internally with all levels of the organization

Maintain process and workflows documentation, identify potential breaches and escalate, where required

Are fluent in English. French or Italian would be considered as an asset
We want to hear from you! Join us and ...
 
Further develop your competencies with a tailor-made training plan, exploiting our Induction Program

Work alongside recognized experts

Enjoy and promote diversity in our multicultural teams

Challenge yourself in an international context through various client assignments

What impact will you make?
  
Every day, your work will make an impact that matters, while you thrive in a dynamic culture of inclusion, collaboration and high performance. Deloitte is where you will find unrivalled opportunities to succeed and realize your full potential.
Our global standards enable us to deliver consistent, exceptional services across the globe, whilst continuously developing our Talents.
Get to know more about Deloitte; Facebook page, LinkedIn page or website.
With  more than 120 partners and 2,300 employees, Deloitte Luxembourg is one of the Grand Duchy's largest, strongest and oldest professional services firms. For 70 years, our talented teams have been serving clients in various industries delivering high added-value offerings to national and international clients in audit and assurance, consulting, financial advisory, risk advisory, tax, and related services. Deloitte Luxembourg is part of the global Deloitte network.
Join us in enabling a diverse and inclusive environment for all!
Diversity and inclusion bring great value to our profession and community, and build our ability to deliver truly differentiated solutions and experiences to our clients. Deloitte is committed to creating and supporting a culture of inclusion that empowers all of our people to be at their best on both a personal and professional level.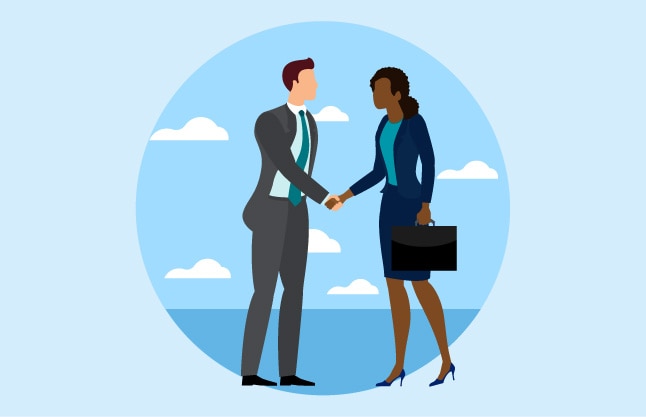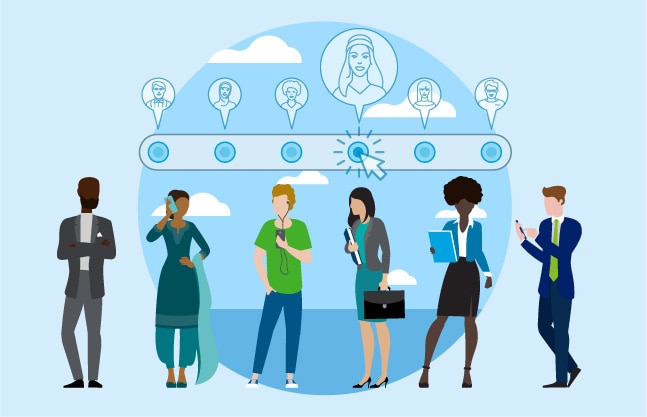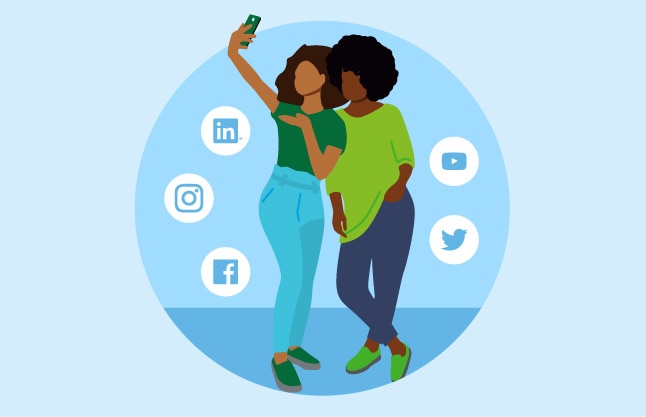 Ready, steady, interview!
Preparation is key to success! Here, we share a few tips and tricks to help you feel and look your most confident.
First impressions count!
Your recruitment process
We know waiting to hear back can be torture! Take a breath and familiarize yourself with our classic recruitment procedures.
Trust in the process