Intelligent Automation - Manager / Senior Manager - Job based in Luxembourg (m/f)
Company: 
Deloitte Luxembourg
Job Function: 
Technology & Cyber Security
Seniority: 
Manager levels
Your future team
Our Artificial Intelligence and Data (AI&D) team is responsible for transforming data into actionable insights for our clients. We use our extensive industry knowledge to address any data management and analytics needs across all business functions. We help them predict, plan, and adapt their business strategies to meet current challenges and confidently help them overcome any obstacle in their way. 
As Intelligent Automation (IA) Manager/Senior Manager in the AI&D team, you oversee a team designing and deploying modular and scalable robotic and intelligent automation solutions to address the challenges and automation ambitions of our clients and deliver results. You are able to understand our client's business challenges and integrating capabilities such as RPA and low-code systems to create seamless solutions. As a Manager / Senior Manager within this team, you have the opportunity to combine your deep industry experience with your technical knowhow to develop your career while working with multiple clients.
Your next challenge
You take pride in and are an expert at:
•    Working with clients to support the development of structured IA strategies to foster an understanding of their business challenges 
•    Participating in the design and implementation of IA solutions considering both theoretical and practical aspects
•    Performing stakeholder management at all levels
•    Leading project teams: managing project teams' on a day-to-day basis, completing project planning and budgeting, defining deliverable structure and content, ensuring quality delivery of work products, managing engagement economics, as well as engagement risk
•    Supporting the IA practice development & eminence in developing go-to-market offerings, proposals, IA practical solutions, Proof of Concepts and methodologies, developing IA thought leadership and point-of-view documents, as well as in participating in public speaking and events in your industry
•    Keeping your functional and technical skills up-to-date and sharing your knowledge
•    Performing role of people leader and coach in providing input and guidance into the staffing process, actively participating in IA staff recruitment and retention activities, providing leadership and support for IA delivery teams
At Deloitte we believe in the importance of leadership at all levels. Managers across our organization:
•    Develop high-performing people and teams through challenging and meaningful opportunities
•    Deliver exceptional client service, being accountable for the delivery of data assignments 
•    Lead by example and establish confident relationships
•    Understand key objectives for clients and Deloitte; align people to objectives and set underlying priorities and direction
•    Build eminence on data topics and sustain our position as leader in this field
Your skills
•    Minimum 6 years of delivery experience with intelligent automation projects, including with Robotic Process Automation, BPM and AI solutions with large budgets and strategic impact
•    A Master's Degree in Engineering, Business Intelligence, Data Science or Artificial Intelligence
•    Proven experience in the design and/or delivery of delivered automation centers of excellence (CoE) and operating models (desirable)
•    Advisory and implementation expertise to clients including use case and business case development for disruptor based technologies
•    Comfortable with client facing duties, as well as commercial and stakeholder management skills 
•    A proven track record of successfully leading and managing teams, including performance management, coaching and mentoring, as well as the onboarding and management of junior resources
•    Strong problem solving, analytical, presentation, communication and project management skills
•    Experience with IA platforms, such as ServiceNow, PEGA, IBM Cloud Pak for Business Automation, Apian, ABBYY, AWS, Automation Anywhere, Blue Prism, Celonis, GCP, Microsoft, or UiPath.
•    Knowledge/experiences or certifications in AWS, Azure or Google Cloud Services will be considered as a plus
•    Ability to collaborate virtually with team members and clients
•    Fluency in English. French and/or German will be considered as an asset
Join us and...
•    Expand your network in the Luxembourgish and international market
•    Work with recognized experts and be part of a dynamic team delivering cutting-edge solutions to our clients 
•    Team up with dynamic and energetic professionals within a challenging and knowledge-sharing environment 
•    Promote diversity in our multicultural teams
•    Enjoy a competitive salary and benefits package
What impact will you make?
Every day, your work will make an impact that matters, while you thrive in a dynamic culture of inclusion, collaboration and high performance. Deloitte is where you will find unrivalled opportunities to succeed and realize your full potential.
Our global standards enable us to deliver consistent, exceptional services across the globe, whilst continuously developing our Talents. Click here to discover what is expected from you in this role. 
Get to know more about Deloitte; Facebook page, LinkedIn page or website.
Deloitte Luxembourg, with around 2,300 employees and with more than 77 nationalities, is a member of Deloitte Touche Tohmatsu Limited, one of the world's leading professional services firms in audit, tax, financial advisory and consulting. Every day our multidisciplinary teams work together to offer innovative solutions to our clients' complex issues. At the heart of Europe, Luxembourg is a cosmopolitan economic center. The thriving diverse cultural life, the many sporting activities and its vast open spaces make Luxembourg unique and a great place to live.
Join us in enabling a diverse and inclusive environment for all!
Diversity and inclusion bring great value to our profession and community, and build our ability to deliver truly differentiated solutions and experiences to our clients. Deloitte is committed to creating and supporting a culture of inclusion that empowers all of our people to be at their best on both a personal and professional level.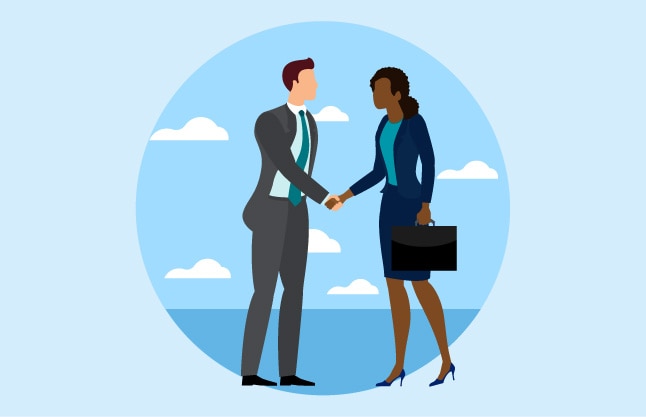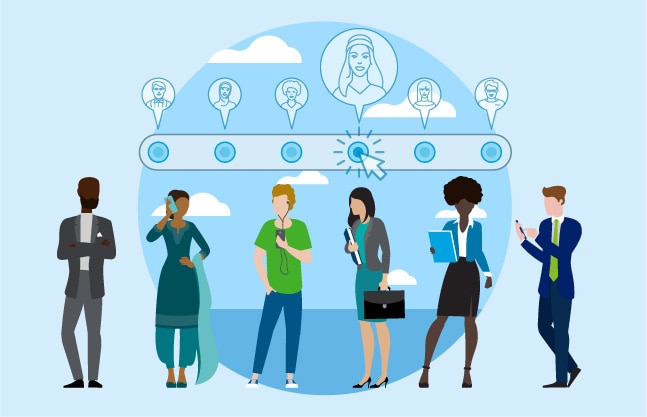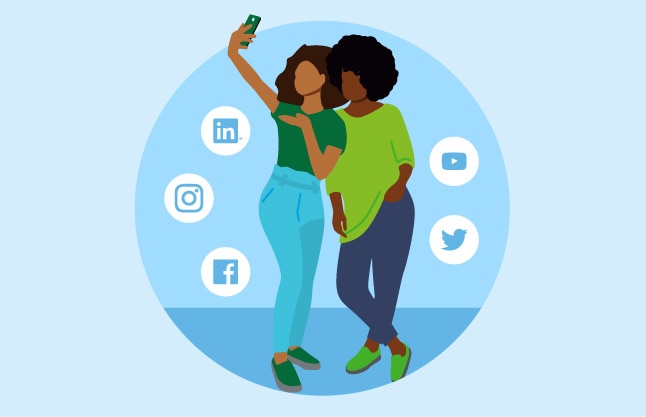 Ready, steady, interview!
Preparation is key to success! Here, we share a few tips and tricks to help you feel and look your most confident.
First impressions count!
Your recruitment process
We know waiting to hear back can be torture! Take a breath and familiarize yourself with our classic recruitment procedures.
Trust in the process