Junior in AML / CTF Regulatory Assurance - Job based in Luxembourg
Company: 
Deloitte Luxembourg
Job Function: 
Audit & Assurance
Your future team
We are looking for individuals to join our dynamic team in our Assurance Services business in Luxembourg. The Assurance business forms part of our wider Audit and Assurance function, and due to our exciting growth potential we want to employ people who have a passion for regulatory compliance and a strong entrepreneurial spirit.
You will apply Anti-Money Laundering / Combatting Terrorist Financing ("AML/CTF") knowledge in providing clients with AML assurance and insight. Our projects, which span a wide range of industries but primarily in the funds industry, include: 
Assessing client AML/CTF and sanction risks

Reviewing and inspecting client AML/CTF policies and procedures against Luxembourg AML/CTF and sanction requirements to ensure that they are suitably designed and implemented

Testing Know Your Customer ("KYC")  compliance on investor accounts

Support to Audit teams on all AML related topics

Creating and delivering training modules

Support to our Consulting teams on activities such as performing transaction monitoring "look backs" pursuant to regulatory orders, KYC remediations, internal investigations, and/or independent testing.
Your next challenge
Contribute to the planning and execution of projects

Build strong client relationships, internal networks and contribute to new business proposals

Collaborate effectively with audit teams and across Deloitte functions to deliver on client needs

Communicate progress and findings effectively with team leaders

Support the development of materials and presentations for clients

Looks for opportunities to learn and further develop his skills

Displays a keen interest in industry trends and is passionate to explore also new areas 
Your skills
Hold a Bachelor Degree / Master Degree in Law or related field;

Demonstrate exceptional communication skills with the ability to build and develop client relationships;

Good understanding of AML processes and key controls (Compliance Regulatory Affairs, AML/CFT), any type of relevant work experience within this domain is considered a strong asset;

Basic understanding of fund / asset management industry;

Prior experience working in audit or within a Big 4 is considered an asset;

Display strong operational skills - Ability to translate the "what is required" into the "how it's done"

Ability to adapt to a fast-paced environment;

Demonstrate problem solving  - Ability to "find it" and "fix it"

First exposure to the full cycle of project management accountabilities

Demonstrate an interest or experience in technology as driver for change

Should be able to communicate effectively in English and either French or German
Join us and...
Be part of a dynamic team delivering cutting-edge solutions to our clients

Enjoy the opportunity to participate in and shape the growth of a new business 

Profit from an attractive package of customizable advantages

Profit from our Global network for career opportunities

Enjoy and promote diversity in our multicultural teams
What impact will you make?
Every day, your work will make an impact that matters, while you thrive in a dynamic culture of inclusion, collaboration and high performance. Deloitte is where you will find unrivalled opportunities to succeed and realize your full potential.
Our global standards enable us to deliver consistent, exceptional services across the globe, whilst continuously developing our Talents. Click here to discover what is expected from you in this role. 
Get to know more about Deloitte; Facebook page, LinkedIn page or website.
Deloitte Luxembourg, with around 2,300 employees and with more than 77 nationalities, is a member of Deloitte Touche Tohmatsu Limited, one of the world's leading professional services firms in audit, tax, financial advisory and consulting. Every day our multidisciplinary teams work together to offer innovative solutions to our clients' complex issues. At the heart of Europe, Luxembourg is a cosmopolitan economic center. The thriving diverse cultural life, the many sporting activities and its vast open spaces make Luxembourg unique and a great place to live.
Join us in enabling a diverse and inclusive environment for all!
Diversity and inclusion bring great value to our profession and community, and build our ability to deliver truly differentiated solutions and experiences to our clients. Deloitte is committed to creating and supporting a culture of inclusion that empowers all of our people to be at their best on both a personal and professional level.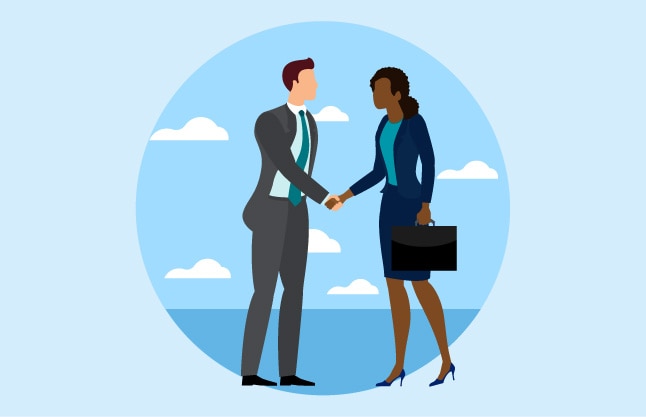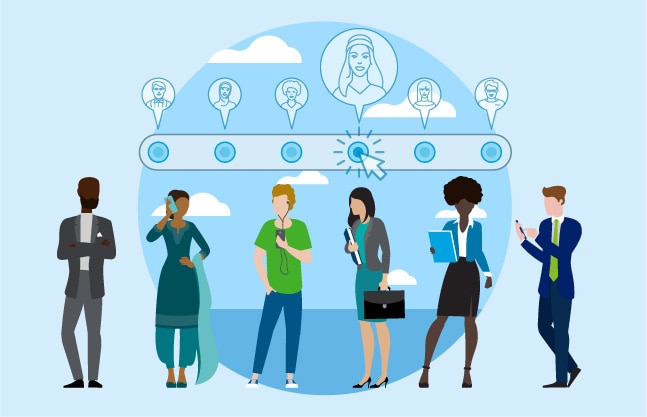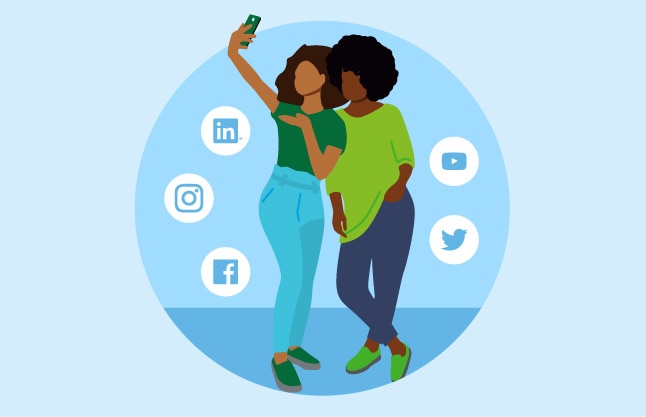 Ready, steady, interview!
Preparation is key to success! Here, we share a few tips and tricks to help you feel and look your most confident.
First impressions count!
Your recruitment process
We know waiting to hear back can be torture! Take a breath and familiarize yourself with our classic recruitment procedures.
Trust in the process