Junior/Senior - Real Estate Sustainability Assurance and Accounting & Reporting Advisory - Lux
Company: 
Deloitte Luxembourg
Job Function: 
Audit & Assurance
Your future team
Our multi-disciplinary Real Estate Audit & Assurance practice assists clients in identifying, evaluating and addressing opportunities & mitigating risks associated with an organisation's ESG / Sustainability footprint, as well as building responsible business strategies and practices across the whole value chain within the real estate sector.
Our clients include real estate asset manager  investing and managing various real estate types, ranging from office, industrial, residential and other multipurpose use like hotels, retail and student accommodation.
Your next challenge
Identifying, addressing and reporting ESG and Sustainability factors within the real estate valuations is an important future trend – and Deloitte is accompanying our clients on this new journey. Investors and real estate asset managers must have the information they need to understand the full range of environmental risks and therefore the accurate and transparent reporting  is at the heart of good governance and long-term value creation.


Your responsibilities will include managing projects concerning:
Providing assurance on ESG key performance indicators, sustainability reports, green bonds, etc for real estate asset managers;

Support non-financial ESG and Sustainability data measurement, collection, consolidation and enhanced reporting for real estate assets;

Assisting clients with audit readiness services on regulatory requirements and gap analysis towards specific standards and market practices;

Assisting clients to identify material information to be reported and implementing best practice procedures in own operations and across the value chain within the real estate sector.
Furthermore, we expect you to:
Participate in building our sustainability management methodologies and evolving best practices;

Show best practice project management, including ensuring project progress and timely deliverables;

Take part in their training and development and provide support and sparring for younger practitioners in the team;

Leveraging your knowledge of the sustainability landscape to enable you to act in the capacity of 'trusted advisor' for client stakeholders;

Developing strong relationships with internal stakeholders across the firm, working alongside others on all sustainability matters and industries as the team continues to grow.
Your skills
Professional qualification or certification focused on real estate, valuation models and/or Sustainability & ESG. No experience is required, but will be considered as an asset and will impact the level of the position offered;

A strong understanding of valuation models - and an experience in real estate valuations will be considered as an asset

A strong interest in ESG & Sustainability trends within real estate globally and locally;

Experience embedding sustainability across different parts of the real estate value chain and pursuing business opportunities within the broad sustainability agenda;

Knowledge of global sustainability initiatives and frameworks, including the UN Sustainable Development Goals (SDGs), the UN Global Compact, the Global Reporting Initiative (GRI), The Taskforce on Climate-Related Financial Disclosures (TCFD), UN Principles for Responsible Investment (UN PRI) and the EU Sustainable Finance package;

Ability to think creatively, generate innovative ideas, challenge the status quo and deliver effectively with what can often be ambiguous requirements;

Strong quantitative and qualitative analytical skills and a proven ability to transform analysis into practical solutions;

Proven planning and project management skills in complex projects;

Excellent knowledge of Microsoft Office (specifically Microsoft Excel, PowerPoint and Word);

Good presentation skills and ability to explain and articulate complex matters in an pragmatic and practical way;

A self-starter approach, keen to learn and build expertise;

A high aptitude for identifying, establishing and maintaining relationships with key stakeholders;

Fluency in English; any other languages are considered as an asset.
We want to hear from you! Join us and...
Work with recognized experts and be part of a dynamic team delivering cutting-edge solutions to

our clients

Benefit from an attractive package of customizable advantages

Further develop your competencies with a tailor-made training plan, exploiting our Induction Program

Enjoy and promote diversity in our multicultural teams
What impact will you make?
Every day, your work will make an impact that matters, while you thrive in a dynamic culture of inclusion, collaboration and high performance. As the undisputed leader in professional services, Deloitte is where you'll find unrivaled opportunities to succeed and realize your full potential.
One of our firm-wide priorities is to deliver a globally uniform level of quality in our services so that our clients experience a consistent, exceptional Deloitte. To achieve this, global standards have been developed that define the most critical capabilities required by client service professionals across the globe. These help our professionals understand what is expected from them and to focus on their personal development. Please click here to discover the standards for this role.
Get to know more about Deloitte; Facebook page, LinkedIn page (#DeloitteLU) or website.
With more than 120 partners and 2,300 employees, Deloitte Luxembourg is one of the Grand Duchy's largest, strongest and oldest professional services firms. For 70 years, our talented teams have been serving clients in various industries delivering high added-value offerings to national and international clients in audit and assurance, consulting, financial advisory, risk advisory, tax, and related services. Deloitte Luxembourg is part of the global Deloitte network.
Join us in enabling a diverse and inclusive environment for all!
Diversity and inclusion bring great value to our profession and community, and build our ability to deliver truly differentiated solutions and experiences to our clients. Deloitte is committed to creating and supporting a culture of inclusion that empowers all of our people to be at their best on both a personal and professional level.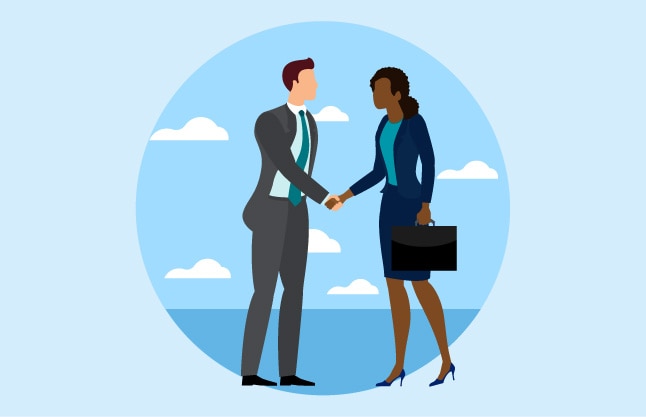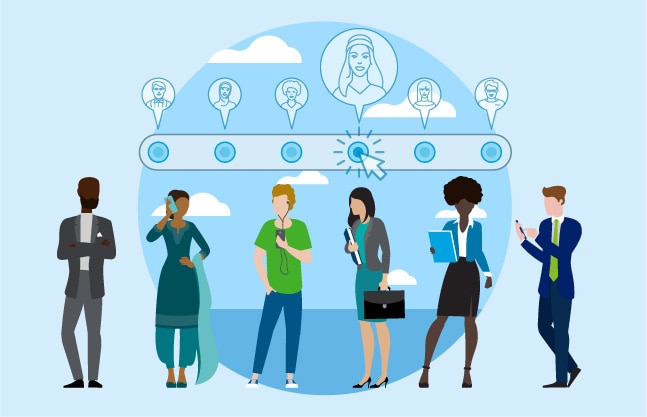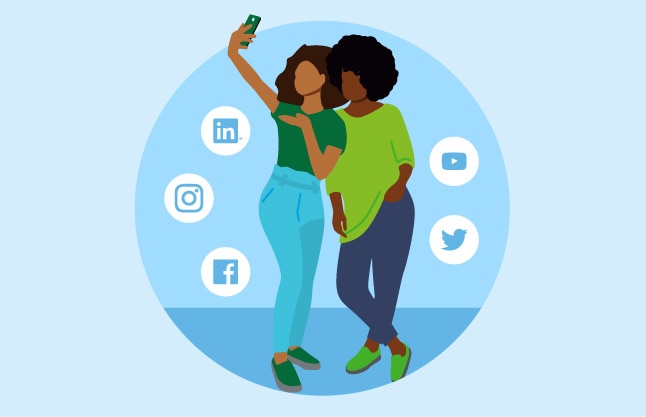 Ready, steady, interview!
Preparation is key to success! Here, we share a few tips and tricks to help you feel and look your most confident.
First impressions count!
Your recruitment process
We know waiting to hear back can be torture! Take a breath and familiarize yourself with our classic recruitment procedures.
Trust in the process