Learning and Qualification Manager for our Audit department
Company: 
Deloitte Luxembourg
Job Function: 
Internal Functions
Seniority: 
Manager levels
Do you have any experience in External Audit and interest for people development?
Then you should join us as Learning and Qualification Advisor for the Audit Department.
Your future team: 
As Deloitte Audit is part of a Global network and delivers regulated services, our auditors need to follow a compulsory and consistent training plan throughout the year in order to remain up-to-date on regulations and best audit practices.
Deloitte Audit promotes a continuous professional development environment for audit teams.
In order to accompany the development of our Learning program and to manage Qualifications for our Auditors, we are currently looking for an Audit Learning and Qualification Manager (m/f).
 
You take pride in and are an expert at:

•    Implementing annual learning and development plan in collaboration with the Learning Leader
•    Acting as learning leader deputy
•    Having external audit functional knowledge, knowing the audit approach, tools and terminology
•    Understanding Audit business needs and evolution
•    Proposing a learning solution based on business needs and constraints, including learning format and timing
•    Leading learning projects as a project manager, including training design
•    Curating learning resources
•    Designing and developing audit learning content (including pre and post session activities such as assessments and evaluation)
•    Developing points of view on learning opportunities and solutions
•    Using technology to address digital learning needs and increase work efficiency
•    Facilitating internal trainings 
•    Continuously improving learning approach
•    Being the key expert to advice auditors and audit leaders on their learning curriculum and qualifications
To fit in the role, you also: 

•    Demonstrate strong organization and project management skills
•    Demonstrate strong communication skills and ability to work in an autonomous and pro-active way 
•    Have at least five years experience in external audit as well as a working knowledge of the International Standards of Auditing and relevant local auditing requirements
•    Have data analytic skills, good practice of Excel functions and learning skills to embrace quickly new learning and digital tools
•    Have solid writing skills to develop learning material
•    Have strong attention to detail and ability to self-review
•    Are fluent in English and French
We want to hear from you! Join us and...: 
Develop your competencies with a tailor-made training plan

Work with recognized experts and be part of a dynamic and motivated team delivering cutting-edge solutions to our clients

Customize your career with internal mobility possibilities

Profit from an attractive package of customizable advantages
What impact will you make?
Every day, your work will make an impact that matters, while you thrive in a dynamic culture of inclusion, collaboration and high performance. As the undisputed leader in professional services, Deloitte is where you will find unrivaled opportunities to succeed and realize your full potential. 
Get to know more about Deloitte:
Deloitte Luxembourg, with around 2,300 employees and with more than 70 nationalities, is a member of Deloitte Touche Tohmatsu Limited, one of the world's leading professional services firms in audit, tax, financial advisory and consulting. Every day our multidisciplinary teams work together to offer innovative solutions to our clients' complex issues. At the heart of Europe, Luxembourg is a cosmopolitan economic center. The thriving diverse cultural life, the many sporting activities and its vast open spaces make Luxembourg unique and a great place to live.
Join us in enabling a diverse and inclusive environment for all!
Diversity and inclusion bring great value to our profession and community, and build our ability to deliver truly differentiated solutions and experiences to our clients. Deloitte is committed to creating and supporting a culture of inclusion that empowers all of our people to be at their best on both a personal and professional level.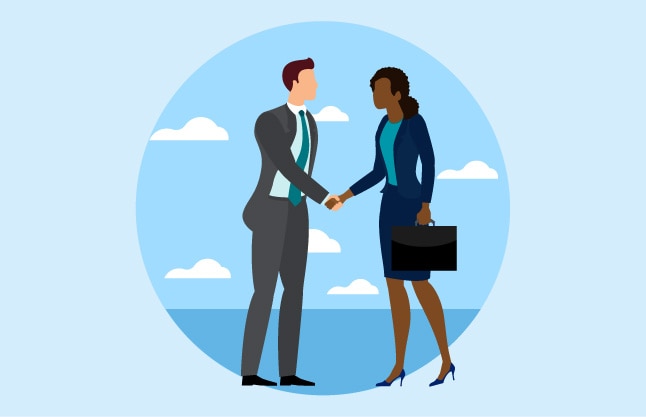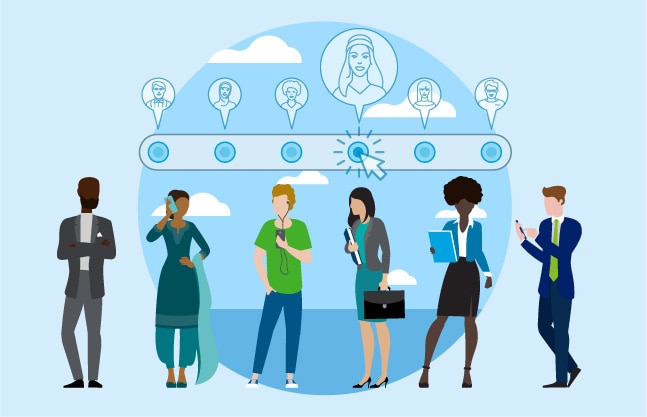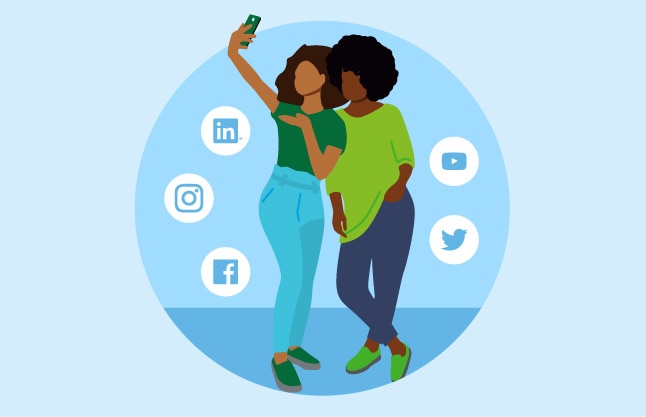 Ready, steady, interview!
Preparation is key to success! Here, we share a few tips and tricks to help you feel and look your most confident.
First impressions count!
Your recruitment process
We know waiting to hear back can be torture! Take a breath and familiarize yourself with our classic recruitment procedures.
Trust in the process