Private Equity und Real Estate Consultant / Senior Consultant
Company: 
Deloitte Luxembourg
Job Function: 
Investment Management & Regulatory
Ihr zukünftiges Team
Unser Strategieberatungsteam ist ein wichtiger Akteur auf dem luxemburgischen Markt mit herausragender Reputation im gesamten EMEA-Raum. Wir beraten unsere Kunden hinsichtlich deren Strategie, operationellem Management, Prozessen und Systemen. Wir liefern End-to-End-Lösungen, einschließlich Überprüfungen der Marktpositionierung, der Geschäftsstrategie, der Prozesse und Kontrollen. Darüber hinaus implementieren wir Governance-Frameworks und Programme zur Effizienzoptimierung, inklusive der Implementierung von Softwarepaketen für die Private Equity und Real Estate Branche.
Deloitte ist ein wichtiger Marktteilnehmer in der Private Equity und Real Estate Branche mit einem Kundenportfolio, das eine Reihe der weltweit führenden Fondsmanager umfasst. Durch eine agile Unternehmenskultur, eine diverse Teamstruktur und fachliches Know-How im Private Equity und Real Estate-Team bieten wir, unter Berücksichtigung neuster Markttrends, unseren Kunden qualifizierte Beratungsleistungen.
Ihre nächste Herausforderung
Mitarbeit bei der Definition von Projektzielen und -umfängen sowie der Erstellung von Arbeitsplänen für bestimmte Teilbereiche der Engagements.
Entwurf von Deliverables, die den Anforderungen der Kunden entsprechen und auf deren Bedürfnisse abgestimmt sind

Optimierung der Geschäftsperformance

durch die Restrukturierung von Prozessen und Kontrollen

Unterstützung bei der Lösung komplexer strategischer und operationeller Probleme unserer Kunden

Koordination

von Arbeitsabläufen und Teammitgliedern

Aufbau von Fachwissen und Branchenkompetenz, um Kunden exzellent zu beraten und innerhalb des Deloitte-Netzwerks eine maßgebende Stellung einzunehmen

Führung eines Teams von Junior Consultants

, um höchste Qualität zu erzielen und die erwarteten Standards zu erreichen

Entwicklung neuer Geschäftsmöglichkeiten und Ausbau von Kundenbeziehungen durch die Umsetzung von Projekten in Zusammenarbeit mit Deloitte-Kollegen in Luxemburg und den Deloitte-Mitarbeitern im Ausland
Ihre Kenntnisse und Fähigkeiten
Absolvent eines Master Studiengan

ges in Betriebswirtschaft, Wirtschaftswissenschaften oder Ingenieurwesen mit Spezialisierung auf Finanzen

Zwischen 2 und 5 Jahren Erfahrung in der

Private Equity und/oder Real Estate Branche

(z. B. Verwaltungsgesellschaft, AIFM, Fondsadministratoren, Verwahrstellen etc.) oder in der Beratung für diese Bereiche

Nachgewiesene Erfahrungen im Bereich Geschäfts-/ Unternehmenstransformation (z. B. PMO, BA, Testing)

Hervorragende Kommunikations- und Präsentationsfähigkeiten in Deutsch und Englisch. Kenntnisse in Französisch sind von Vorteil

Ausgeprägte analytische Fähigkeiten sowie einen pragmatischen Ansatz, um Probleme anzugehen und zu lösen

Innovative Denkweisen, welche sich insbesondere durch Agilität und Tatendrang auszeichnen
What impact will you make?
Every day, your work will make an impact that matters, while you thrive in a dynamic culture of inclusion, collaboration and high performance. Deloitte is where you will find unrivalled opportunities to succeed and realize your full potential.
Our global standards enable us to deliver consistent, exceptional services across the globe, whilst continuously developing our Talents.
Get to know more about Deloitte; Facebook page, LinkedIn page or website.
With  more than 120 partners and 2,300 employees, Deloitte Luxembourg is one of the Grand Duchy's largest, strongest and oldest professional services firms. For 70 years, our talented teams have been serving clients in various industries delivering high added-value offerings to national and international clients in audit and assurance, consulting, financial advisory, risk advisory, tax, and related services. Deloitte Luxembourg is part of the global Deloitte network.
Join us in enabling a diverse and inclusive environment for all!
Diversity and inclusion bring great value to our profession and community, and build our ability to deliver truly differentiated solutions and experiences to our clients. Deloitte is committed to creating and supporting a culture of inclusion that empowers all of our people to be at their best on both a personal and professional level.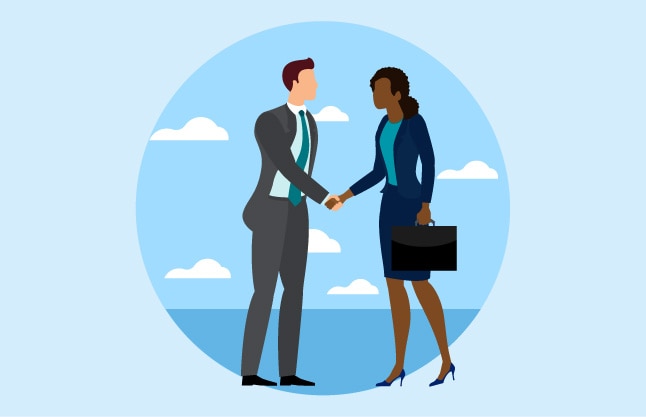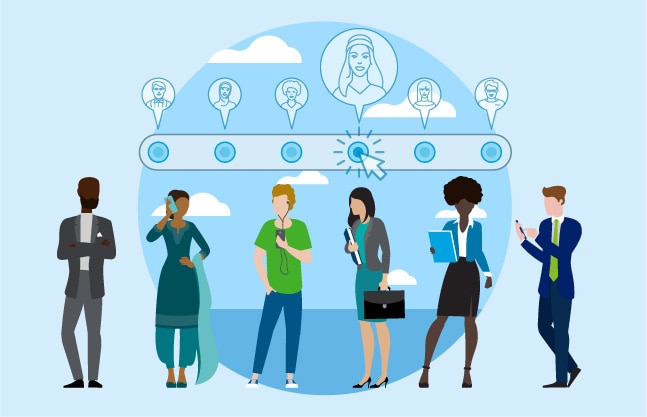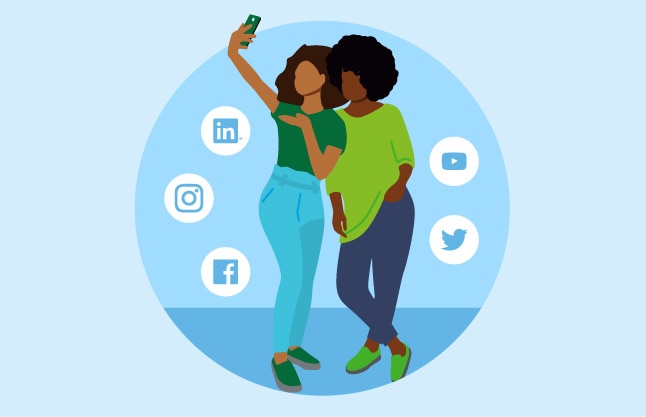 Ready, steady, interview!
Preparation is key to success! Here, we share a few tips and tricks to help you feel and look your most confident.
First impressions count!
Your recruitment process
We know waiting to hear back can be torture! Take a breath and familiarize yourself with our classic recruitment procedures.
Trust in the process