Senior Expérimenté / Manager - Assurance Fonds Publics (m/f) - Emploi basé à Luxembourg
Company: 
Deloitte Luxembourg
Job Function: 
Audit & Assurance
Your future team
Vous créez la différence ! A Deloitte, nous accompagnons nos clients internationaux dans leurs processus de développement.
Découvrez un environnement de travail diversifié, constamment en mouvement et toujours tourné vers un objectif : vous et votre expérience. Quel impact allez-vous avoir ?
Assurance des Fonds Publics : L'utilisation des fonds publics est soumise à diverses conditions juridiques.
Nos spécialistes ne sont donc pas seulement appelés à assister nos clients lors d'audits annuels mais aussi pour des questions complexes relatives à l'octroi et la garantie des subventions, tant de la part du Gouvernement Luxembourgeois que de l'UE.
Your next challenge
Nous recherchons à renforcer notre équipe d'Assurance des Fonds Publics au Luxembourg.
Votre rôle consistera à vérifier l'utilisation des fonds publics sous toutes leurs formes :
Audit des projets d'investissement individuels du Gouvernement Luxembourgeois ou dans le cadre des fonds structurels européens (sous la forme de missions ISAE 3000 ou ISRS 4400)

Evaluation de la conception et de la mise en œuvre des contrôles internes dans le cadre des évaluations selon les piliers de l'UE

Soutien à la préparation à l'audit pour les bénéficiaires de fonds publics

Conseil comptabilité pour le secteur public

Participation à des projets en conseils interdisciplinaires en collaboration avec nos consultants du secteur public.
Your skills
Un diplôme en économie avec au moins une des spécialisations suivantes : audit, comptabilité, fiscalité ou contrôle, idéalement dans le secteur public

Une expérience de 3 à 5 ans dans des fonctions similaires au sein du secteur public, de la Commission européenne, de la Cour des comptes européenne ou d'organisations similaires sera un atout majeur.

De solides connaissances des méthodologies de comptabilité et d'audit

De très bonnes capacités de communication en anglais et en français ; le luxembourgeois et l'allemand seront considérés comme un atout supplémentaire.

Une expérience dans la gestion de projets agiles et le management d'équipes

De solides compétences en communication, esprit d'équipe, force de propositions, une façon de travailler automne et indépendante
We want to hear from you! Join us and...
Travaillez avec des experts reconnus au sein d'une équipe dynamique

Bénéficiez d'une grande variété de projets avec des clients de différents secteurs

Développez vos compétences grâce à un plan de formation sur-mesure

Profitez d'un environnement de travail international et riche en opportunités
What impact will you make?
Every day, your work will make an impact that matters, while you thrive in a dynamic culture of inclusion, collaboration and high performance. As the undisputed leader in professional services, Deloitte is where you'll find unrivaled opportunities to succeed and realize your full potential.
One of our firm-wide priorities is to deliver a globally uniform level of quality in our services so that our clients experience a consistent, exceptional Deloitte. To achieve this, global standards have been developed that define the most critical capabilities required by client service professionals across the globe. These help our professionals understand what is expected from them and to focus on their personal development. Please click here to discover the standards for this role.
Get to know more about Deloitte; Facebook page, LinkedIn page (#DeloitteLU) or website.
With more than 120 partners and 2,300 employees, Deloitte Luxembourg is one of the Grand Duchy's largest, strongest and oldest professional services firms. For 70 years, our talented teams have been serving clients in various industries delivering high added-value offerings to national and international clients in audit and assurance, consulting, financial advisory, risk advisory, tax, and related services. Deloitte Luxembourg is part of the global Deloitte network.
Join us in enabling a diverse and inclusive environment for all!
Diversity and inclusion bring great value to our profession and community, and build our ability to deliver truly differentiated solutions and experiences to our clients. Deloitte is committed to creating and supporting a culture of inclusion that empowers all of our people to be at their best on both a personal and professional level.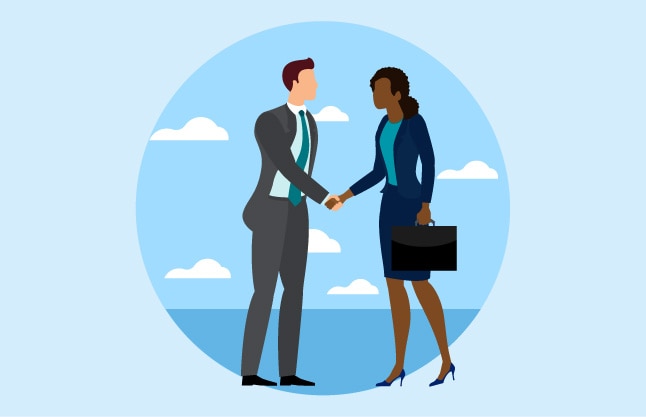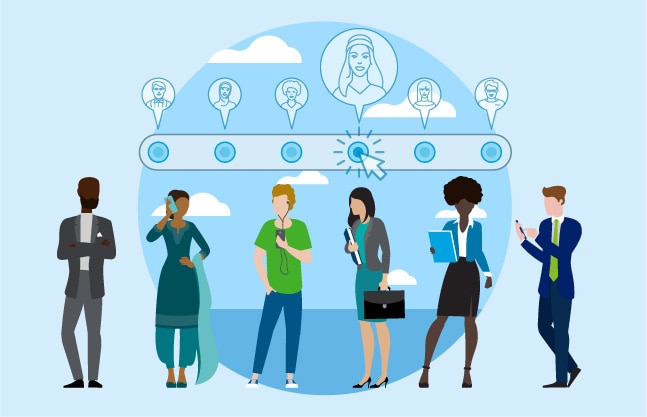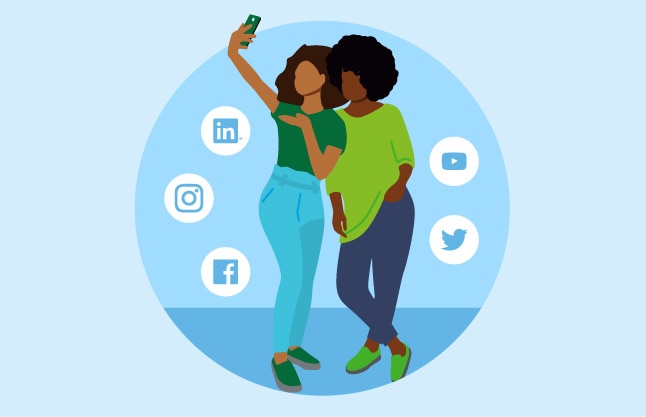 Ready, steady, interview!
Preparation is key to success! Here, we share a few tips and tricks to help you feel and look your most confident.
First impressions count!
Your recruitment process
We know waiting to hear back can be torture! Take a breath and familiarize yourself with our classic recruitment procedures.
Trust in the process