Senior Wirtschaftsprüfer Investmentbranche - Job mit Sitz in Luxemburg
Company: 
Deloitte Luxembourg
Job Function: 
Audit & Assurance
Wirtschaftsprüfung ist für uns mehr als nur der Abgleich von Zahlen. Es geht für uns darum Herausforderungen zu meistern und eine starke Grundlage für zukünftige Erfolge zu bilden. Bei Deloitte Luxembourg engagieren wir uns für unsere Kunden und unsere Mitarbeiter. Wir versuchen stets die Talente unserer hochqualifizierten Mitarbeiter zu fördern, so dass sie sich bei uns weiterentwickeln und unsere Kunden auf einzigartige Weise unterstützen können. Daher suchen wir Verstärkung für unser Prüfungsteam in Luxemburg, um uns zu helfen diese Zukunft zu gestalten.
 Darin sind Sie Spezialist
Erbringung von Prüfungsleistungen für unsere renommierten internationalen und nationalen Kunden aus der Investmentbranche

Qualitativ hochwertige Beratungsleistungen im Zusammenhang mit den Auswirkungen der Regulierung und des Risikomanagements auf die Geschäftsprozesse und -kontrollen

Bildung eines starken Vertrauensverhältnisses zu unseren Kunden, bei dem Sie als erster Ansprechpartner agieren

Überprüfung der Jahresabschlüsse nach unseren bewährten Methoden mit Hilfe von leistungsstarken Analyse-Tools

Koordination des Teams im Arbeitsalltag unter Berücksichtigung der einzuhaltenden Fristen für Prüfungsmandate

Kommunikationsstärke und Teamgeist in Zusammenarbeit mit Ihrem Prüfungsteam und der interdisziplinären Zusammenarbeit mit anderen Abteilungen, um unseren Kunden den besten Service zu garantieren

Motivation und Coaching von Junior-Mitarbeitern in Ihrem Prüfungsteam
Das bringen Sie mit
Sie haben mindestens zwei Jahre relevante Berufserfahrung in der Wirtschaftsprüfung. Erste Erfahrungen mit Investmentfonds oder bei einer Kapitalanlagegesellschaft sind von Vorteil.

Sie sind dabei relevante Berufsqualifikationen zu erwerben (Wirtschaftsprüfer, Réviseur d'entreprises, DEC, IEC ACCA oder ähnliche)

Sie besitzen außergewöhnliche Kommunikationsfähigkeiten und sind in der Lage eine starke Kundenbindung aufzubauen

Sie besitzen Kenntnisse in Handelsrechtlicher Rechnungslegung, Erfahrungen in der Bilanzierung nach IFRS sind von Vorteil

Verhandlungssichere Englischkenntnisse werden vorausgesetzt
Wenn diese Eigenschaften auf Sie zutreffen, dann freuen wir uns von Ihnen zu hören
Sie werden mit hochqualifizierten und engagierten Kollegen in einem abwechslungsreichen Arbeitsumfeld tätig sein und durch unser multikulturelles Umfeld sind die idealen Voraussetzungen für eine kontinuierliche Verbesserung Ihrer Fähigkeiten gegeben

Entwickeln Sie Ihr Wissen weiter durch die Implementierung von neuen Standards (IFRS 9, 15 und 16)

Leiten Sie internationale Teams mit kompetenten Prüfern aus der ganzen Welt

Werden Sie Teil eines dynamischen Teams, dass unseren Kunden maßgeschneiderte Lösungen bietet

Werden Sie Teil einer Gemeinschaft, die sich durch Teamarbeit, gemeinsame Sport- und Freizeitmöglichkeiten und vielem mehr auszeichnet

What impact will you make?

Every day, your work will make an impact that matters, while you thrive in a dynamic culture of inclusion, collaboration and high performance. As the undisputed leader in professional services, Deloitte is where you'll find unrivaled opportunities to succeed and realize your full potential.
One of our firm-wide priorities is to deliver a globally uniform level of quality in our services so that our clients experience a consistent, exceptional Deloitte. To achieve this, global standards have been developed that define the most critical capabilities required by client service professionals across the globe. These help our professionals understand what is expected from them and to focus on their personal development. Please click here to discover the standards for this role.

Get to know more about Deloitte; Facebook page, LinkedIn page or website. 
With more than 150 partners and 2,600 employees, Deloitte Luxembourg is one of the Grand Duchy's largest, strongest and oldest professional services firms. For 70 years, our talented teams have been serving clients in various industries delivering high added-value offerings to national and international clients in audit and assurance, consulting, financial advisory, risk advisory, tax, and related services. Deloitte Luxembourg is part of the global Deloitte network.
Join us in enabling a diverse and inclusive environment for all!
Diversity and inclusion bring great value to our profession and community, and build our ability to deliver truly differentiated solutions and experiences to our clients. Deloitte is committed to creating and supporting a culture of inclusion that empowers all of our people to be at their best on both a personal and professional level.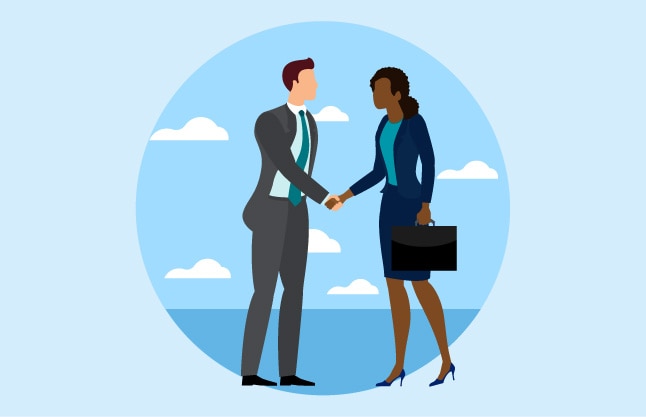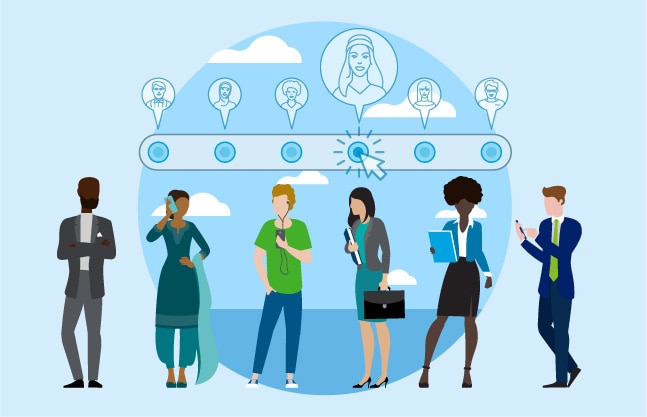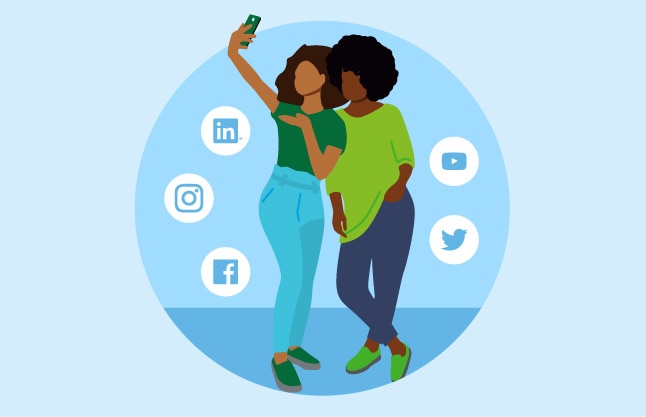 Ready, steady, interview!
Preparation is key to success! Here, we share a few tips and tricks to help you feel and look your most confident.
First impressions count!
Your recruitment process
We know waiting to hear back can be torture! Take a breath and familiarize yourself with our classic recruitment procedures.
Trust in the process